Speedy, efficient, and free. µTorrent is the world's most popular BitTorrent client for a reason.
*Data transfer quota limiter
*Distributed Hash Table (DHT) support
*Initial Seeding (Super Seeding)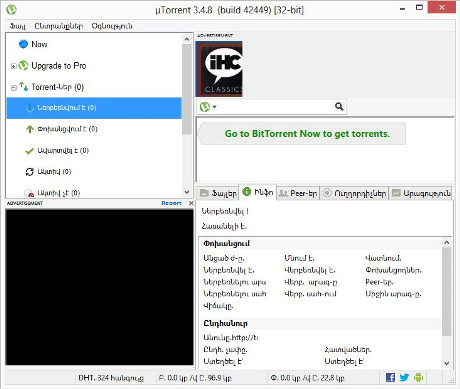 *Well-integrated and extensible Search Engine
*Per-category-specific search requests (e.g. Books, Music, Movies)
*All Bittorrent extensions
*DHT, Peer Exchange, Full encryption, Magnet/BitComet URIs, ...
*Remote control through a Web user interface
*Available in ~25 languages (Unicode support)
*Advanced RSS support with download filters (inc. regex)
*IP Filtering (eMule and PeerGuardian compatible)
*Available on most platforms: Linux, Mac OS X, Windows, OS/2, FreeBSD.