Hard Drive Inspector 4.33
Hard Drive Inspector is a powerful, effective and easy-to-use program that monitors hard drive health. In many cases it is able to warn the user about forthcoming disk failure in advance, thus preventing information loss.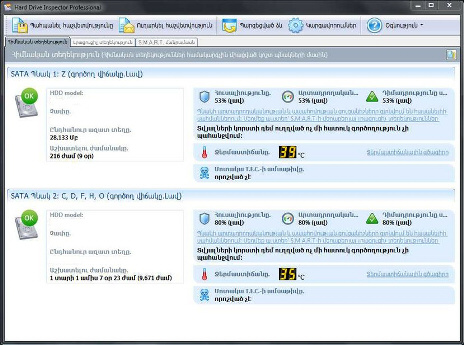 CrystalDiskInfo + CrystalDiskMark
CrystalDiskMark is a disk benchmark software.
CrystalDiskInfo a HDD/SSD utility software which supports S.M.A.R.T. and a part of USB-HDD.